Posted on
By Christine Johnson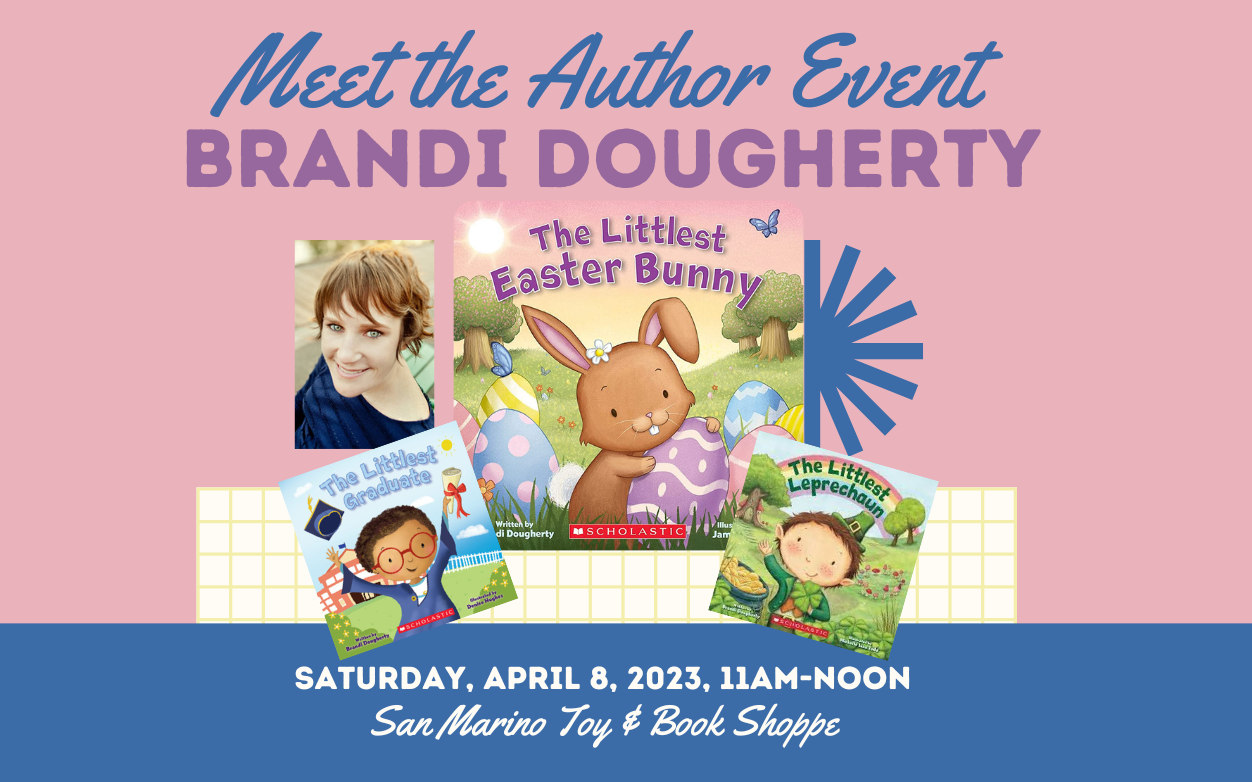 Join us for a special event with author Brandi Dougherty on April 8, 2023 at 11am.
Last year author Brandi Dougherty stopped by to sign copies of The Littlest Leprechaun. I was so happy to find out she lives in the LA area, and we are excited she's here in 2023 to present at San Marino Toy and Book Shoppe! A longtime Scholastic author, Ms. Dougherty's titles have centered on holiday themes, which have made them very popular at our San Marino shop. She's also the author of the Wild Fairies series and Bark Park. My little readers enjoyed the Wild Fairies books quite a bit when they came out, and my youngest just enjoyed The Littlest Leprechaun in March. Join us for storytime as Ms. Dougherty presents her newest release, The Littlest Graduate, and reads from The Littlest Easter Bunny. Following the reading, our staff will be on hand to assist with a basket weaving craft. In the book, the little easter bunny learns to make Easter Baskets too. The craft will include basic weaving with pipe cleaners, ribbons, construction paper and other decorative items on a plastic strawberry basket. Suitable for ages 4 and up (and maybe younger with a grown-up's cheerful assistance). We look forward to seeing you this Saturday at 11am!